Showroom design style In recent years, showroom interior designs are increasingly diversified and plentiful, innovative and impressive design trends have begun to overtake outdated designs. unique and very impressive creative showroom images.
So how unique is the current design model, which style of showroom interior design is the most beautiful and chosen by many businesses?
Let's find out with our following articles.
1. Showroom style follows Vintage design trend
Vintage showroom design style is an endless source of inspiration in many fields such as fashion, art, ... and also in interior design of the store.
Vintage shops have become popular in the past 5 years, from fashion shops, cafes or milk tea shops, ...
It is not difficult for us to encounter vintage shops on the street, even these stores are very attractive to customers.
One of the reasons that make customers excited about Vintage is the feeling that this style brings.
When living in a very modern environment, people tend to remember the old times.
Vintage is the overall harmony between the old and the new, between the old and the present, so it is very popular.
Entering the Vintage shops, what we feel is a luxury but very simple.
In particular, the Vintage style in interior design is not too restrictive in terms of style or color.
You can completely unleash creating unique Vintage spaces while still boldly personal.
2. Modern showroom style
Modern showroom design style, the trend that never goes out of style in showroom interior design is modern style combined with minimalism.
For spacious space design, minimalistic interior with neutral colors will bring a luxurious and elegant showroom space.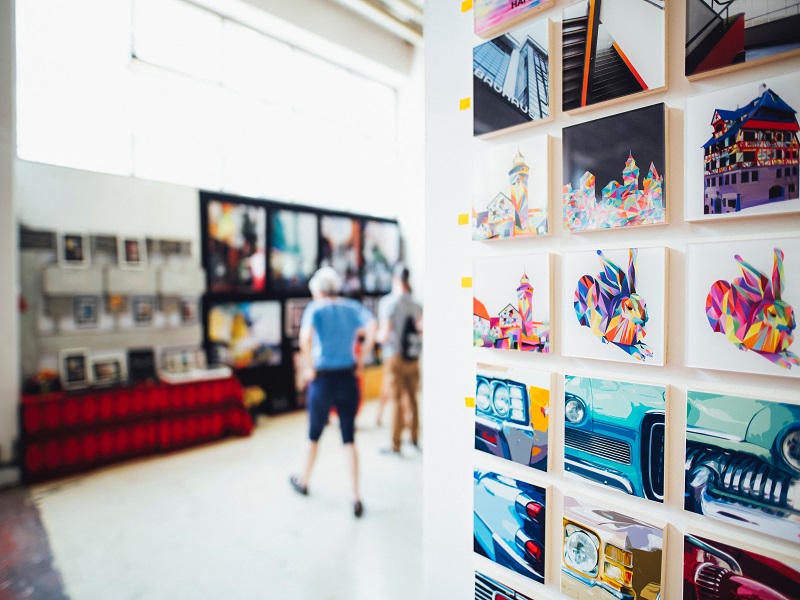 With this design trend, you can apply the idea of dividing space in order to bring more convenience.
For guests to visit and bring new and more fashionable experiences to them.
The advantage of this innovative showroom interior design is that it is suitable for all areas, in all spaces, large or small.
3. Stylish use of elegant showroom design color gamut
The freshness in showroom construction design may also be crowned in 2021.
Enterprises can completely turn their showroom into an outstanding place that other companies cannot own.
Inspiring creativity by using custom-designed colors that are simple but sophisticated, suitable for showroom displays.
When choosing this design style, do not forget to accentuate the space by adding interior products and retrofitting the lighting system, or take advantage of natural light.
All will bring the most impressive showroom interior design to your guests.
The above are some of the most attractive and creative showroom interior design trends in recent times.
4. Boutique showroom design
Boutique style is one of the styles of showroom design that many investors are satisfied with this year.
They told us that this style makes it easier for their customers to find, see and experience the product.
Design showroom showroom beautiful and luxurious in Boutique style.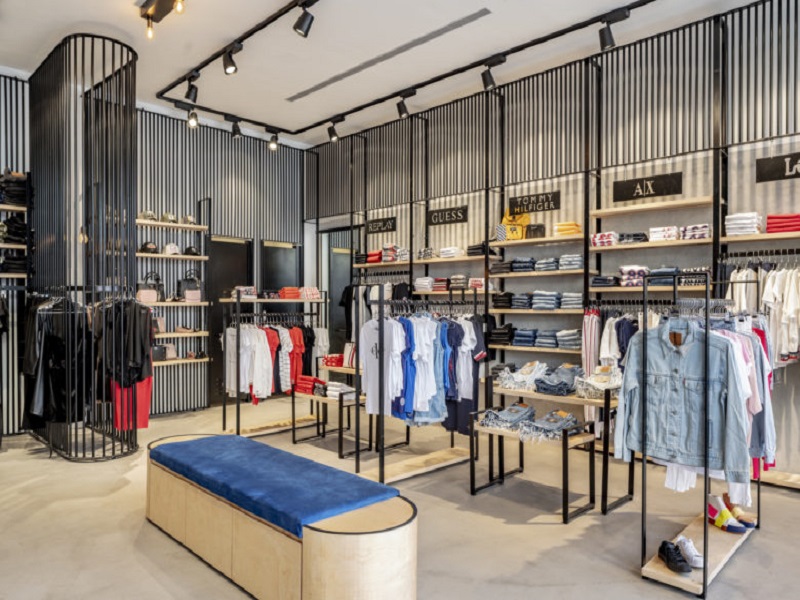 Boutique style is the way for traditional stores.
It is suitable for shops with different theme design purposes, they are arranged into separate areas together.
This Boutique-style layout requires the showroom to introduce the most quantity of goods in all areas.
When designing, attention should be paid to the space of the aisle to be well ventilated.
The benefit of designing this style of showroom interior is to separate each zone, helping customers find products to buy faster.
Each different showroom area has a different layout.
Each area will be suitable for its own theme, with its own products, bringing excitement to customers thanks to a new feeling.
When designing the showroom in the Boutique style.
Tuong Minh suggests that you should pay attention to the area of gaps, aisles, and the layout of shelves accordingly.
The way to arrange the shelves should lower gradually forward, which helps to both show off all the beauty of the products.
Minh Minh has given you creative ideas, especially updated to businesses who are looking to create an ideal space to display their products.
Tuong Minh Advertising
If you need advice on outdoor advertising products or other forms of advertising, please contact Tuong Minh Advertising via:
Hotline: 028 3984 8998
Email: info@tuongminh.com.vn
Address: Ho Chi Minh City: 730/126 Le Duc Tho, Ward 15, Go Vap District.
In Tuong MinhWe define clearly the responsibility to accompany the business in the design and construction consultancy process with the desire to bring the best experience to customers.
You may be interested in: What should be noted in order to arrange a beautiful showroom?