Are you planning to start a business and want to sell cosmetics? You want to open a fashion showroom? Are you a business owner and want to open a showroom showcasing your company's products? If you don't know where to start, the steps to open a showroom detailed in this article will help you. You will easily imagine what to do to own a complete showroom. Let's find out with Tuong Minh Advertising.
What is a showroom?
First of all, we need to understand what the concept of showroom is. Showroom is a showroom of products and goods for the purpose of marketing products to customers. A place where customers directly experience the product. Customers will be consulted carefully by staff before making a decision to buy a product or not. The showroom represents the face of your company, your brand. To attract customers, it is required that you design the showroom so that it is unique and equally harmonious.
The benefits of showrooms for businesses
A showroom that brings many benefits to businesses is undeniable. There are many opinions that, in this 4.0 era, showrooms no longer have a place in the market. That is a misconception. Agree that the market trend has changed. However, some typical items such as clothes, cosmetics, shoes, cars ... must have a showroom if they want to develop in the long term.
First, they compete against your competitors. Between two similar businesses, it is obvious that customers will choose which unit has a showroom. Consumers want the item to show what they are about to buy rather than just hearing and looking at pictures.
The second benefit of showrooms is to help businesses easily implement business strategies. Clearing inventory, promoting sales of new products ... All with support from showrooms.
In addition, the showroom also contributes to promoting the brand for the business. Along with advertising on the mass media, a showroom has the effect of positioning the brand in the minds of customers. Moreover, the showroom is also a solid basis for customers to put their trust in your products. Because they are able to handle, with their own eyes, test the quality and design by themselves, they will have more objective, accurate and reliable assessment.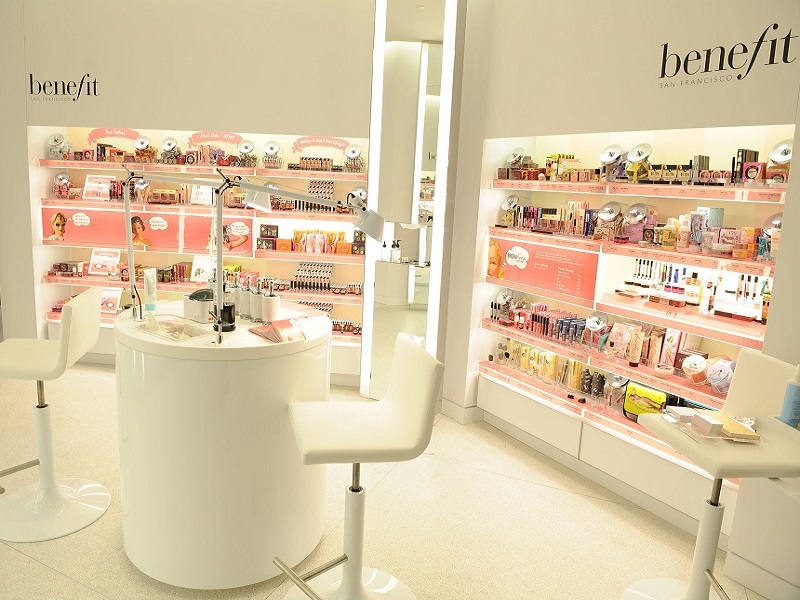 The sequence of steps to open showroom
To open a complete showroom, you need to go through 7 basic steps below.
Step 1: Identify your business and your target audience
First, you must determine what product you will trade in. For a business, you will not have to fret because it will definitely be your company's product. But for those who start a business, this is a question that needs time to study carefully. The hot items today include cosmetics, fashion, shoes, fresh flowers, clean fruits, clean food ... However, it is not always hot to do business easily. You need to research your target audience more.
What is the age and gender of the customer? What are their general interests? What is the taste of the customer? How is the customer's ability to spend on the item you intend to trade? You must prepare the questionnaire as detailed and specific as possible. From that result, you will have an initial visualization of what you need to do for a good business.
Step 2: Estimate the cost of opening the showroom
Funding is the next thing you must consider. How much capital do you have? Is that amount enough for the periodic costs as well as the costs incurred after subtracting the cost of designing and building the showroom?
Opening a showroom is not as simple as building up, importing and selling is done. You have to anticipate bad future situations. That way you will be able to take big steps in the business path. Currently, showroom design costs fluctuate around 250,000 VND / m2. The cost of construction and completion varies about 3.5 - 4 million / m2  depending on the construction site. This is just an average reference price on the current premises. With the above cost, you can calculate the total amount needed for the design and construction of the showroom.
Step 3: Find the right premises to open the showroom
From the target customer research step, it is easier to choose a showroom premises. The premises give priority to choose a convenient traffic location, concentrating many target customers. Most importantly, the rental price of the premises is suitable for your affordability. Don't let them become a monthly burden. You should choose a plan on two-way roads. This makes it easy for customers to find you. If possible, a place at an intersection corner is the best thing.
Step 4: Design, complete showroom construction
Designing and building the perfect showroom is a job that requires expertise and experience. You should find a construction design unit to do it for you. A beautifully designed and scientifically decorated showroom will easily attract customers. In addition, the quality construction ensures you have a solid, safe construction. In addition, you do not have to worry whether the building will deteriorate or damage after a short period of use.
To design a showroom, you need to pay attention to details such as facade, signboard, layout, lighting, color, interior materials ... Although the architect will design details, if you With this information, it will be easier to exchange ideas with each other.
Step 5: Purchase furniture and prepare business products
The next step in opening a showroom is to buy furniture and prepare products for business. Right from step 1, you have determined for yourself what the key business product is. Here you just need to find a reputable supplier, quality and competitive price is enough.
For showroom furniture, you need to choose materials that are solid, durable over time. Avoid buying poor quality items to save costs. Sooner or later you will have to buy a new replacement only. Furthermore, quality furniture also makes customers more confident about the products you sell.
Step 6: Perform advertising, marketing and promotion before opening showroom
Before the official opening, you need to do marketing for the showroom. To reach customers and shorten growth, marketing is the shortest route for you. Nowadays, there are many ways of marketing to customers compared to the past. Depending on the business strategy you choose the appropriate method.
The most popular today is advertising through the internet (google, social networks, youtube…). This is an immediate and effective approach to customers. In addition, traditional methods such as banners, signs, leaflets… can still be applied. If you have the funding available, a roadshow will make a very good impression on the customers. More people will know your showroom.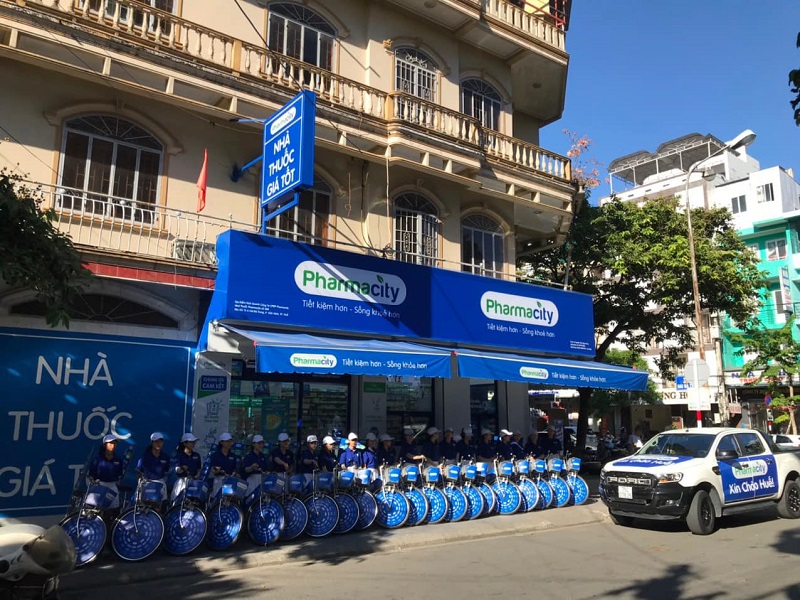 Step 7: Recruitment and opening
The final step in opening a showroom is recruiting employees. You need to recruit and train professional staff. Make sure that the staff understands the profession as well as understands the showroom products. Remember that the service attitude of your employees greatly affects your showroom development. Always respect customers and put the interests of customers first is the criteria you should have.
When everything is ready, you can confidently open the showroom and welcome guests to visit and shop. Remember to choose a good day and month so that the opening will go smoothly, with great success. Take advantage of the opening day to spread the brand image to customers in the most effective way.
Above is a synthesis of 7 basic steps to open a showroom. Tuong Minh Advertising hopes you have grasped the important information. If you have any questions about this topic, do not hesitate to contact us. Tuong Minh Advertising is always ready to advise and support to make your work progress smoothly.