What is Alu? Today we will continue to learn about materials in the billboard manufacturing industry. The first article we have completed understanding about Formex and its importance and right now is the turn of another equally important material, which is Aluminum (aluminum).
| See also: What is Formex? Application in advertising
What is Alu?
Aluminum or Alu is a familiar aluminum element in everyday life. Alu is a stainless element with relative hardness that can be used both outdoors and indoors. Aluminum is of course very familiar to everyone but today we want you to learn a variation of aluminum for use in the production of billboards that is Alu panels.
Aluminum plate full name is Aluminum composite panel. The structure of Alu sheet consists of 2 sides covered with aluminum with different thin thickness and between 2 sides is plastic material. In addition, the surface of the sheet is glued with a plastic layer to protect the Alu sheet surface during transportation and construction.
Properties Alu
Very hard / light weight
Various colors
Not much affected by outdoor temperatures
No corrosion
A non-toxic material
Recycling 100%
Easy cutting
Long service life
There are both matte and glossy surfaces
Withstands extreme weather.
Classification Alu
Classification of Alu sheet, we are based on the thickness of the aluminum layer and the thickness of the plastic sheet.
The thickness of the aluminum layer: The thickness of the aluminum layer is very diverse, we have 0.06, 0.08, 0.11 to 0.21mm, of which the 2 most common thicknesses are 0.06 and 0.21cm. Another element of the aluminum layer is the color and the color of the aluminum layer is quite diverse to fully meet the needs of customers.
Thickness of plastic layer: The plastic core layer inside the Alu sheet is the deciding factor. The thickness of the plastic core is 2, 3, 5, 7mm and commonly is 2, 3mm.
Characteristics Alu.
- The alu cladding has good thermal insulation and heat resistance
- Good sound insulation compared to other materials such as steel, ...
- Alu aluminum cladding is resistant to fire, corrosion, high chemical resistance, and abrasion resistance.
- Alu sheet has high color fastness and low expansion coefficient.
- Aluminum aluminum sheet is easy to shape - beautify and suitable for many modern architectural projects.
- Construction with alu material easily
Alu application in billboard billboards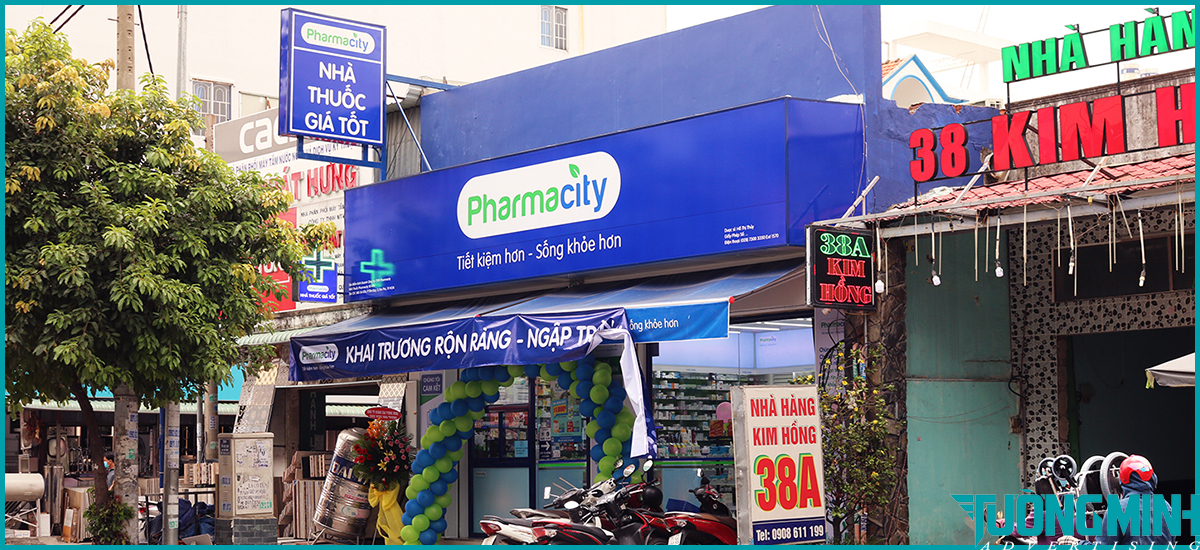 - In appearance: alu aluminum plate meets many high requirements of users. For example: the color of alu panels is rich and diverse, nowadays, alu panels have more than 30 colors for customers to choose from, from the basic colors to the colors of metal, antique brick color. Wood vein, marble, marbe stone.
- Regarding construction: alu panels are convenient and cost-effective, because if using alu panels for wall cladding, there is no need to plaster and paint.
- Technically: alu sheet is easy to construct, fully meets the standards of moisture resistance, heat insulation, sound insulation, fire resistance, high durability ...
Advantages Alu
Alu billboards are now widely used, alu aluminum advertising panels.
- Alu billboards are capable of insulating from -50 degrees C to +80 degrees C
- The alu sign has a greater yoke capacity than other materials such as steel, aluminum, ...
- Alu aluminum cladding is easy to construct, convenient and saves a lot of costs.
- The alu sea has a high aesthetic, suitable for many projects and companies.
Why should you make Tuong Minh Advertising billboards.
Come to billboard's making service Tuong Minh Advertising, you will unleash choose beautiful styles. With a variety of models and colors to suit all conditions and needs of customers. You can choose for yourself a most beautiful billboard template.
Along with that are the creativity to show your own quality in the market, so that customers can recognize you easily and quickly.
The price for that sign Tuong Minh Advertising Applying an average price, consistent with the ability to pay for customers, in other words, the price is quite competitive.
Tuong Minh Advertising
If you need advice on outdoor advertising products or other forms of advertising, please contact Tuong Minh Advertising via:
Hotline: 028 3984 8998
Email: info@tuongminh.com.vn
Address: Ho Chi Minh City: 730/126 Le Duc Tho, Ward 15, Go Vap District.
Facebook: Advertising Tuong Minh
In Tuong MinhWe define clearly the responsibility to accompany the business in the design and construction consultancy process with the desire to bring the best experience to customers.
You may be interested in:  Trend of outdoor advertising in 2021